Where We Started
Established in 2002, with a team of experienced and dedicated teachers, we provide enrichment courses and holiday programmes to pre-schools. These programmes allow children to learn through a fun, yet purposeful approach.
Our children acquire knowledge, develop their skills, and grow their interest in learning. Through our programmes, many children cultivated the love for learning, setting the foundation for their life-long education.
Watching the joy and success we bring to the children, we expanded. As we continue to serve our partners in education, RAY is reaching out to parents and children outside of the regular school environment. We Strive Continually To Inspire Every Child, Because We Strongly Believe That Everyone Is A Ray of Light who Shines Differently.

Our Philosophy Of Education
We believe that education is a life-long journey.
RAY encourages the children to be curious, courageous, and creative. The learner-centred approach allows children to go through self-discovery and explore areas of interest, embracing every opportunity to develop their knowledge in specific areas.
Our experienced educators seek to inspire and guide the children to achieve their goals to the best of their abilities. We stay true to our mission: to help children discover their strengths and develop their passion in life learning.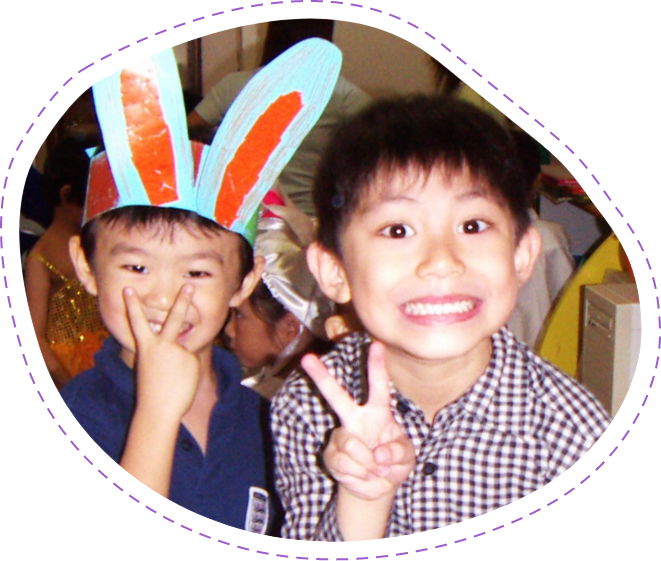 Our Values
Inspire Every Individual
Every child is unique with different strengths. We endeavor to help children discover their strengths and inspire them to learn and grow.
Motivated To Learn
We are motivated to learn. Knowledge is bountiful and exciting. We seek learning through purposeful programmes.

Strive For Excellence
We strive to cultivate an attitude for excellence. To pick ourselves up when we fail and strive to achieve excellence.

Passion In Learning
Enriching the lives of young ones with knowledge give us the passion to learn and encourage learning. Learning can be exciting.

Self-Discovery
We believe Self-Discovery and Self-Reflection are two critical attributes to lifelong learning. 

Purposeful Learning
Learning that is purposeful and meaningful will enhance a child's quest for knowledge.